Who Is Liable When a Tour Bus Crashes?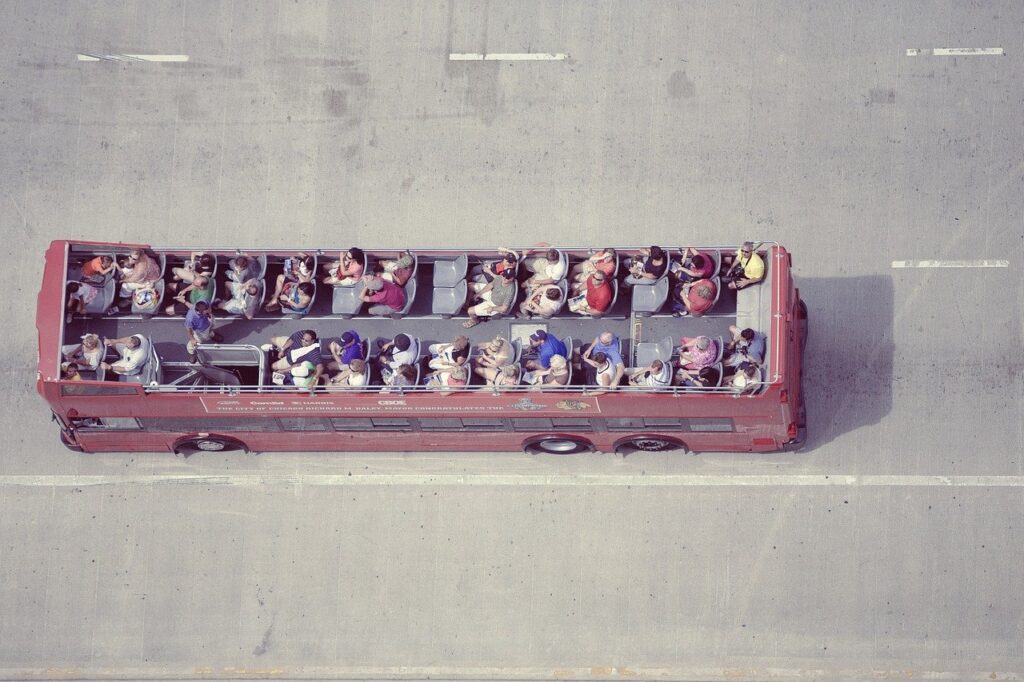 Various parties may bear liability for tour bus crashes – from the tour bus company to the tour bus driver, to other motorists. Tour buses may transport passengers along set routes or they may take people to a common destination of their choosing. If collisions involving these passenger transport vehicles occur, the occupants may suffer serious injuries or death. To pay for medical bills and lost wages, those injured may seek compensation from the responsible parties.
Responsibilities as Common Carriers
Classified as common carriers, tour buses owe their passengers the highest duty of care. They must use the same level of care when operating their vehicles that very competent, prudent, and cautious people would use in the same or similar circumstances. To this end, tour bus operators must refrain from reckless or otherwise negligent behaviors while behind the wheel. For example, this may include avoiding making dangerous maneuvers, texting while driving, and driving under the influence of drugs or alcohol.
Holding the Tour Company Liable
Under certain circumstances, people may seek compensatory damages from tour companies for tour bus accidents. Following through with their obligations as common carriers, failure by tour companies to properly maintain their vehicles and to ensure drivers meet the requirements may open them up to liability for tour bus accidents.
Holding the Bus Driver Liable
Injured passengers may seek to hold bus drivers liable for tour bus crashes. They may take legal action against tour bus operators in cases when the drivers' negligent or reckless actions caused the collision that led to their injuries. For instance, people may seek to hold bus drivers who engaged in distracting behaviors or who were intoxicated at the time of their accidents financially responsible for their losses.
Holding Other Motorists Liable
When other drivers cause tour bus crashes, despite the bus driver and tour company taking all due care, injured passengers may seek to hold those motorists financially responsible for their injury-associated losses. In such cases, injured passengers may pursue compensatory damages for losses, including injury-associated medical expenses, lost wages, loss of future earning capacity, and pain and suffering.
Suffering injuries in tour bus crashes may send people's lives down paths they never anticipated. However, options exist to help people recover the compensation they need and deserve.